Andy Cohen takes to social media after Lisa Rinna's RHOBH exit by reposting artwork dedicated to the reality TV star and hailing her "iconic run."
Andy Cohen reacted to Lisa Rinna's exit from The Real Housewives of Beverly Hills. Lisa had been a cast member since RHOBH season 5 and eventually became a controversial figure. She spent eight seasons on the Bravo show but announced her shocking exit despite initially teasing her return for RHOBH season 13. In Lisa's exit announcement, she noted that RHOBH was the longest job she has held in her 35-year career. She also expressed gratitude to everyone involved in the series and described her eight-year run as being fun. Lisa concluded by saying she was excited about what lies ahead.
Lisa's shocking exit from RHOBH elicited various reactions from her Real Housewives co-stars, friends, and fans. Bravo chief Andy also reacted to the development. The media personality recently took to his Instagram Story to repost a cartoon drawing of Lisa by DrunkDrawn. The drawing celebrated Lisa's signature lips and depicted some of her most iconic moments RHOBH. In addition to reposting the drawing, Andy captioned the post, "An Iconic run," referencing Lisa's time on the popular reality TV show. Andy's caption was short but went a long way in describing just how legendary Lisa has been in the Real Housewives franchise.
Related: RHOBH: All Of Lisa Rinna's Feuds With Former Housewives Explained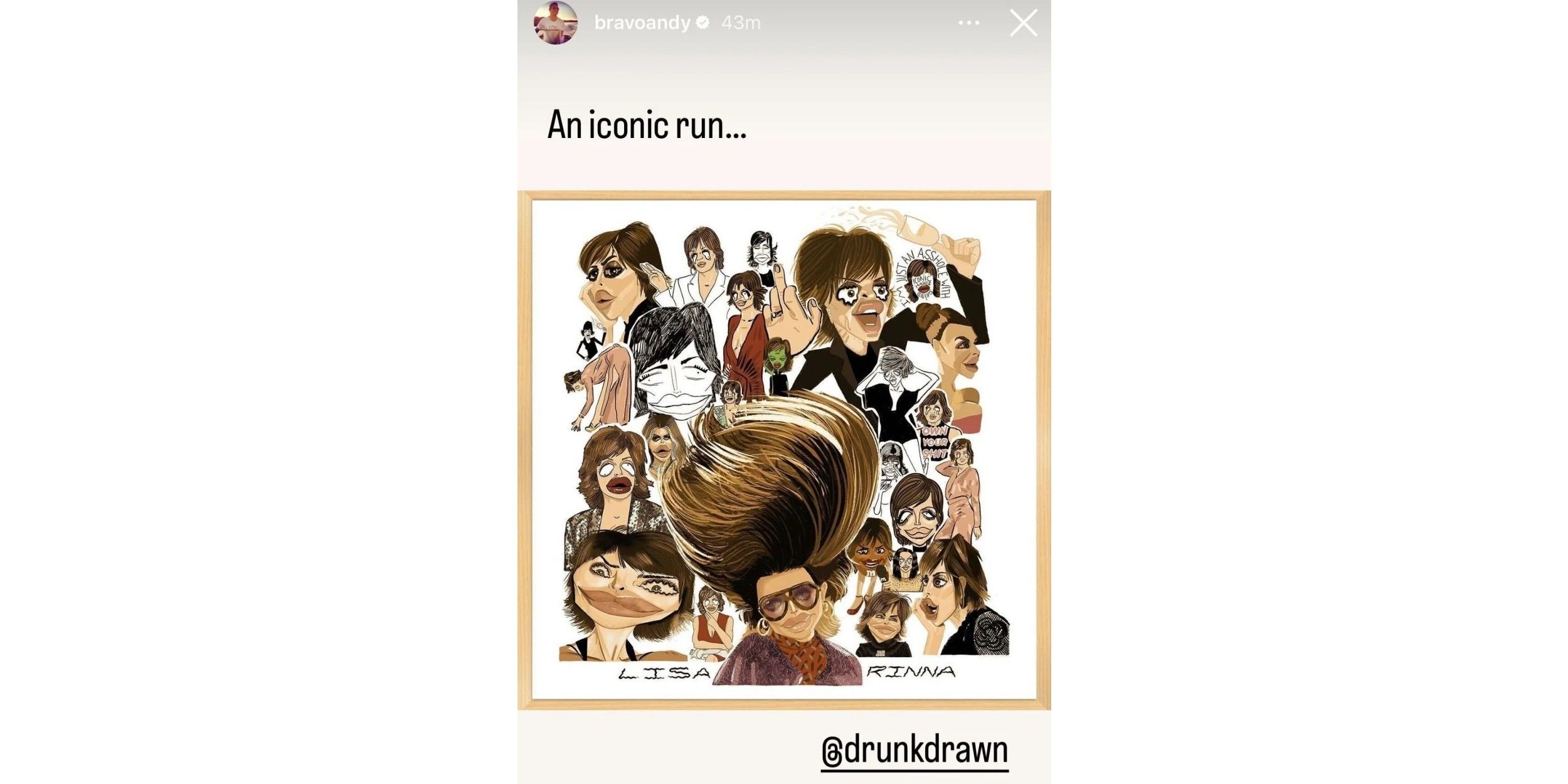 Lisa Rinna's RHOBH Co-stars React To Her Exit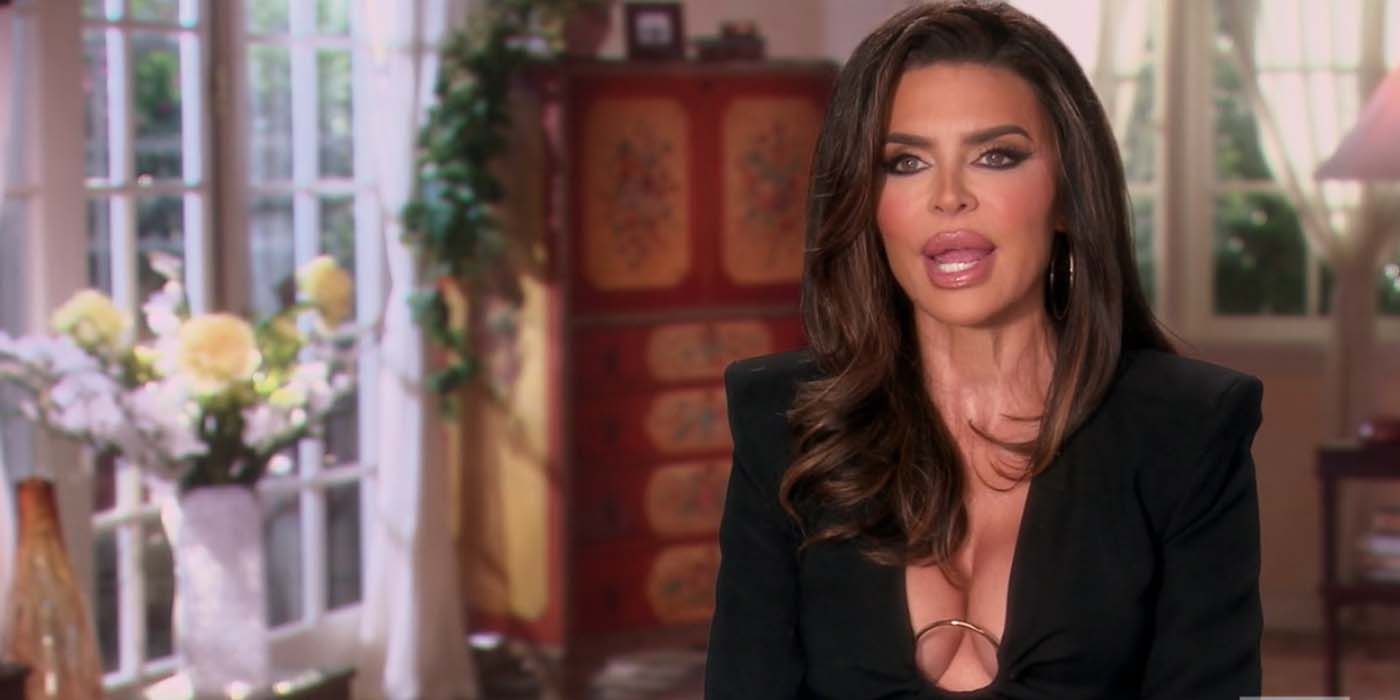 Before Andy's reaction to Lisa's exit, her former RHOBH castmate and archnemesis Lisa Vanderpump reacted by seemingly shading her on Twitter. After news of Lisa's exit went viral, Vanderpump made a tweet that read, "Ding Dong," which fans presumed was a line from the popular movie, The Wizard of Oz, which ends with "The witch is dead." Meanwhile, Sharon Stone reacted to Lisa's exit by commenting with six clapping hands emojis to a Queens of Bravo post about the development. Many RHOBH fans also cheered Lisa's announcement as they were eager for her to leave the show following multiple feuds with her co-stars.
Lisa undoubtedly divided opinions during her RHOBH stint. However, she added to it RHOBH's drama and appeal in more ways than one. Although her actions probably led to toxicity, she was one of the reasons why many people tuned in to watch RHOBH. Hence, Andy did the right thing by applauding her iconic run on the show. Knowing Lisa, she wouldn't give much thought to Vanderpump's seemingly shady reaction or Sharon's cheering of the development. However, one can only wonder if Andy will have more to say about her exit in the coming days.
Meanwhile, fans will be left wondering what is happening RHOBH following Lisa's exit. This is not the first time a major cast member has left RHOBH, but Lisa is not just any other person and should be held in high regard for her time on the show, despite the negative comments she is getting from some of her former castmates and fans. The Real Housewives of Beverly Hills fans hope that it remains relevant and fun to watch despite Lisa's recent development.
More: RHOBH: Why Lisa Rinna Needs To Stop Blaming Her Behavior On Grief
Sources: Andy Cohen/Instagram, Lisa Vanderpump/Twitter, Queens of Bravo/Twitter