The stage play adaptation of Shin Mistuhira's horror/sci-fi omnibus manga series The Outer Zone was originally scheduled to be performed in May 2020, but was canceled due to the state of emergency declared in response to COVID-19. After nearly three years of postponement, it finally set to return in February 2023.
The manga's original series, The Outer Zonewas originally serialized for 117 chapters in Shueisha's Weekly Shonen Jump from 1991 to 1994, then its sequel, The Outer Zone Re:Visitedfollowed from 2011 to 2015. When serialized in Shonen Jump, it was often fixed at the end of each issue and was not very popular with readers' votes, but has gradually become a cult classic manga and has ranked in various manga rankings.
The "2.2 Dimensional Stage Play Domix11 The Outer Zone" is set to be performed at Suginami Public Hall Small Hall in Tokyo from February 23 to 25, 2023. "Domix" was originally a motion comic project planned and produced by Manga Genki Hatsudo Keikaku, and Act One Inc. has taken over the planning and production from this show. Manga drawings, music, voices, sound effects, and all kinds of expressions are mixed and performed on the stage.
Flyer: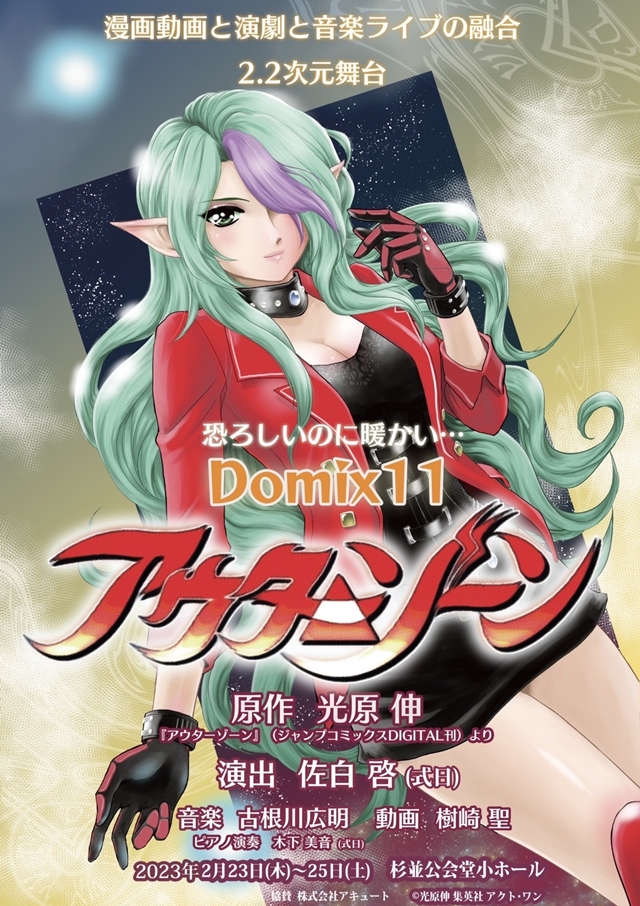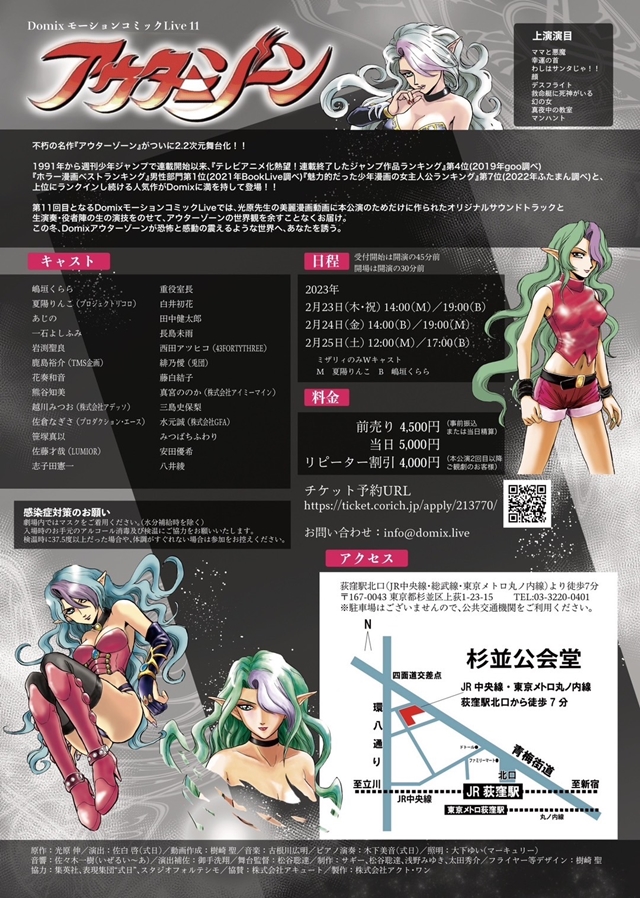 ---
Source: Long-run Planning press release