Lin-Manuel Miranda is doing more than just writing new music for Disney's The Little Mermaid, he's also fighting back against racism.
Actor and songwriter Lin-Manuel Miranda had some choice words for those still complaining that the new Little Mermaid the film will star Black actress Halle Bailey as Ariel. Many stars and celebrities have come forward to condemn these racist attacks from grown men who are strangely passionate about a remake of a kids' movie. But it's always nice to see more people working to push back against the hate.
Miranda is only the latest big name to condemn those spewing vitriol over a Black woman playing a mermaid. Ever since Bailey was first revealed as Ariel in the upcoming live-action remake of Disney's The Little Mermaid, the vast majority of responses have been positive, praising her singing voice in the trailer and excitedly anticipating her acting performance based on her previous roles. But a small and loud portion of the crowd has been less than charitable for less than justifiable reasons, and now Miranda refuses to give them any ground.
RELATED: Disney: 10 Underrated Movies
"I'm not interested in giving them any oxygen because I know the lives that are going to be changed," he said when speaking with Variety about the issue. "Halle is perfect for the part. She is going to blow them away. If that's the thing that makes you mad, then stay mad. But examine your choices." Miranda is involved with the film as well, having written several new songs for it alongside composing legend Alan Menkin, so he certainly has a personal stake in this. But that doesn't mean his interests are selfish.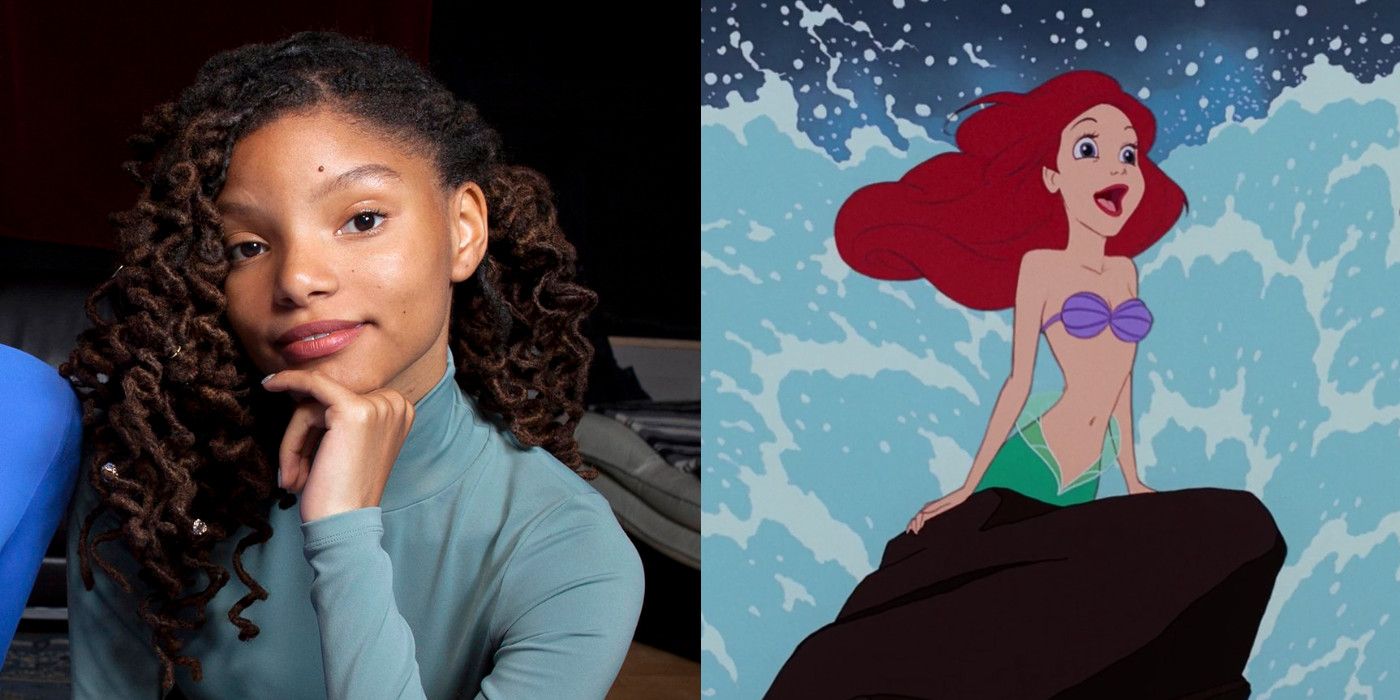 Miranda also pointed out the flawed logic of the attackers, directing complainers to remember the well-received 1997 TV movie version of Cinderella. Starring Brandy in the title role along with Whitney Houston as the Fairy Godmother and a richly diverse cast of others, it was a milestone for the idea of ​​changing things up in remakes to great effect. "I'm old enough to remember that being a game changer for my generation," Miranda explained, drawing a connection between the 2 films. "And Rob Marshall was the choreographer on that and is now the director of the movie. I'm really thrilled by that symmetry."
It's not much of a stretch to say that those complaining about Bailey as Ariel in The Little Mermaid are largely (if not entirely) outside of the film's target audience. Within that particular niche, the reactions have been almost universally of the gushing variety. Bailey even responded to a little girl's joyfully tearful reaction to the recent teaser trailer, bringing a focus to all the youngsters out there who finally get to see someone who looks like themselves in such an iconic story.
Miranda's clap back against the hate along with Bailey's spotlight on the love really mesh well as an ideal set of circumstances. Granted, the true ideal would be no racism at all. But if it's going to be there, then at least the voices pushing back against it are much louder. Not to mention those complaining that casting a Black actress isn't "accurate" even though the original Hans Christian Andersen tale never specified her skin color (and is also widely considered to be a queer allegory), but that's another story for another time.
The Little Mermaid is set to release on May 26th, 2023.
MORE: World War Hulk Might Not Be The Right Hulk Story For The MCU
Source: Variety